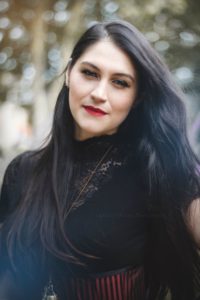 Here we are! The first article of this blog, marking the beginning of the adventure. I am impatient and a little stressed to welcome you in my small virtual atelier, where you will be able to follow the creation of Vanadis Couture!
The journey began a few months ago, but today we start together to write a new page in the history of Vanadis Couture. My name is Léa, and lost in the forest, far from the frenzy of Paris, surrounded by quietness and beautiful landscapes of Finland, I imagine and create a feminine and aesthetics universe.
My aim is to create work of art for all women to wear and be proud of themselves.