In case you've missed it, here is my Nemesis corset.
I am pretty proud of this piece because it sums up quite well who I am. It is a balance between feminity and strength, softness and power. And the ones who know me well, will say that I am a mix of a warrior and a lady. That is what makes me feel complete ! I really like everything that is feminine and delicate, and at the same time, I am always ready to fight like a Valkyrie !
This corset is born from a collaboration with the beautiful and talented Yinsey. I've had the chance to virtually meet Yinsey few months back when she modeled for Newo Imagery in one of my designs. And it just cliked. The pandemic came and during lockdown, Yinsey started her journey to self portraiture. And she nailed it! We discussed about a new collaboration together and I started to design a corset for her.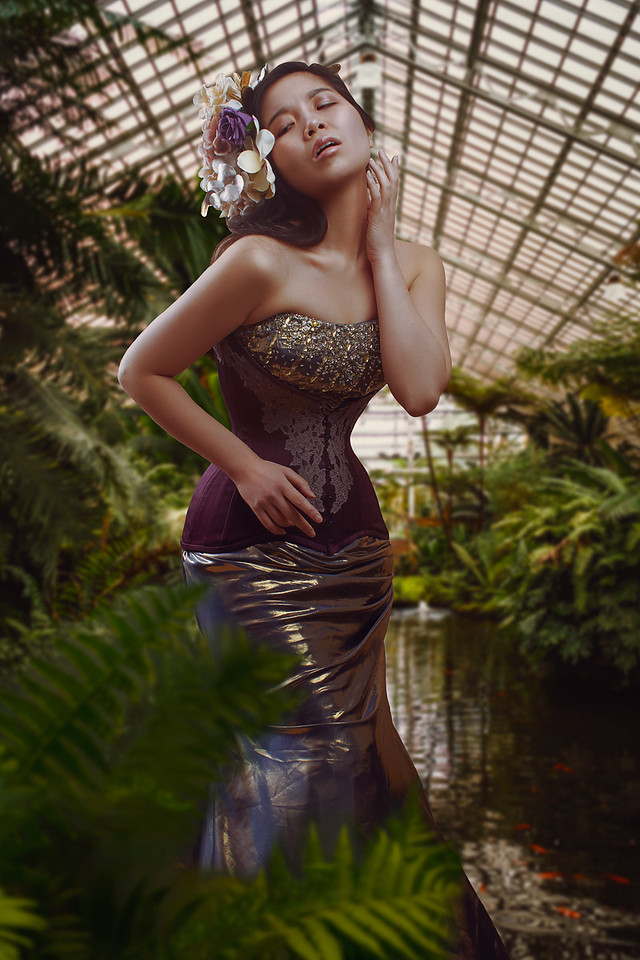 At the very begining I planned to use the same design but to integrate some pink dotted tulle. I don't know why, I tried and tried to make this pink tulle fit in the design, but I was sooo disappointed ! I had just bought this tulle and althougth it is really nice, it just didn't match with my vision for this corset at all ! After a lot of frustration, I decided to leave it on the side for a while, just to let creativity comes back to my mind.
One night I was working on simple seamwork on the corset, and creativity started to flow througth my head and hands. I am always very productive at night. I envisionned the painted details, the spikes, the handpainted lace. I just had to keep working.
You might not know it yet, but your girl is a metalhead 🙂 why do you think I moved to Finland?! So, I was listening to one of my favorite artists, Arch Enemy, and guess which specific song?… Nemesis ! It all fell into place. All of a sudden, my disappointing design transformed into a strong and powerful piece of art ! I felt proud of my creation, I felt confident.
Yinsey did an amazing work with her self portrait. I love how she accessorized it and her expressions. I also love so much the edit Tatiana Kalyuzhina-Kononenko, a super talented and so so kind woman, did.
For your pleasure, here are the photos, enjoy !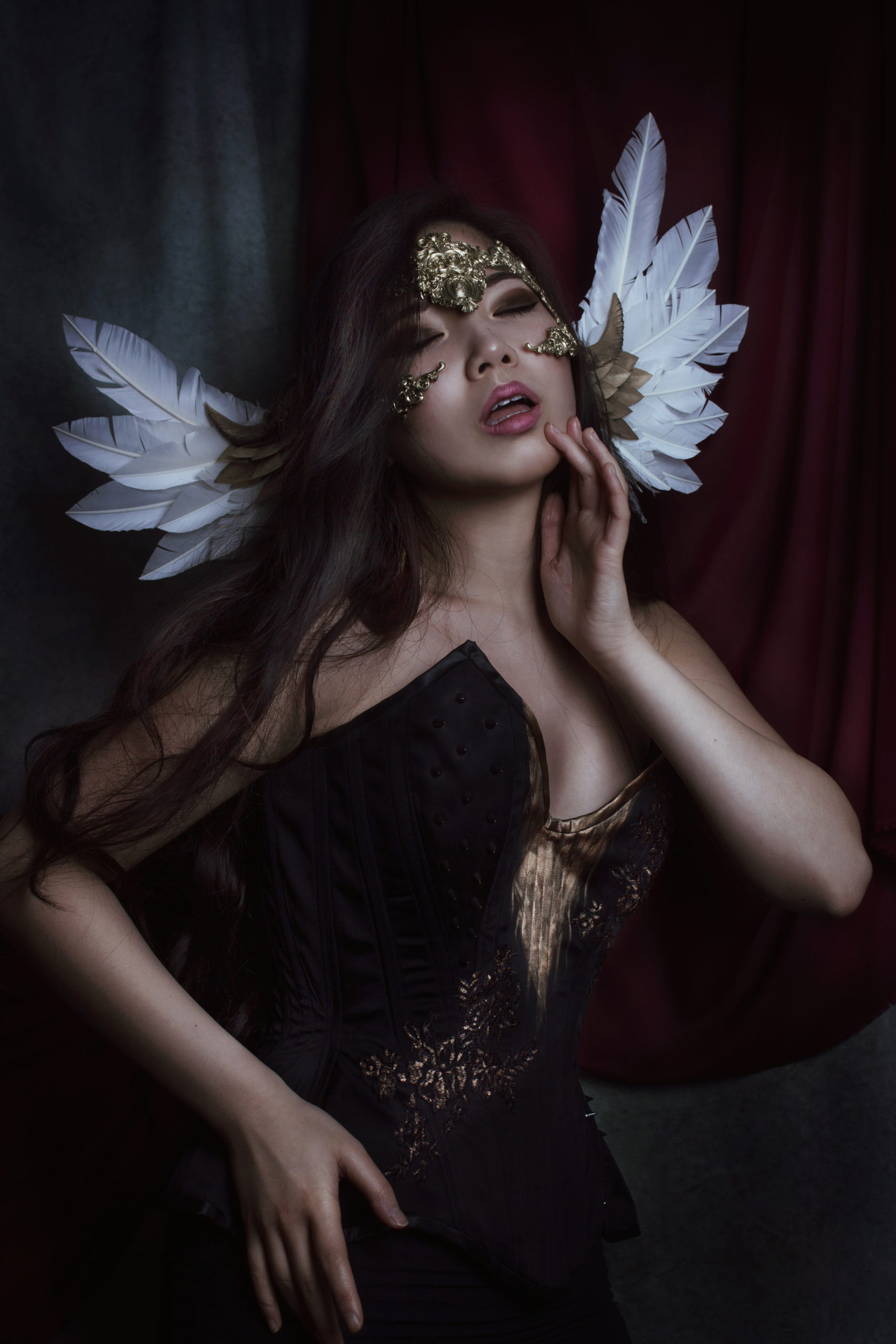 I would love to know what makes you feel proud and confident, please share with me in the comments.