The vision
When it comes to designing a new corset, I love to work with visions. Every seamstress will understand what I mean when I say I have a stock of fabrics that I just fell in love with at first sight. They are just waiting for the right project to bring them to life. I take these fabrics, arrange them next to each other to appreciate their colors, textures, and then I start to build the final image in my head.
This process was no different for the Hnoss corset. This underbust corset was created for a very exciting collaboration with an artist I admire, Josefien Hoekstra. She's a beautiful woman with red hair and blue eyes, and I was immediately inspired by her unique look. To match her hair, I chose a beautiful purple satin.
Create 3D lilies…
Josefien's photography often includes fantastic flowers, which made me think of her as a flower herself. That's why I decided to create something I've never tried before: 3D flowers. I made samples of 3D lilies and was thrilled with the result. I chose a pvc fabric in a lighter shade of purple to contrast with the rest of the corset. To create the 3D flowers, I had to cut two layers of fabric, sew some wire inside one of them, and finally topstitch both layers together. This allowed me to mold the flowers into their final shape.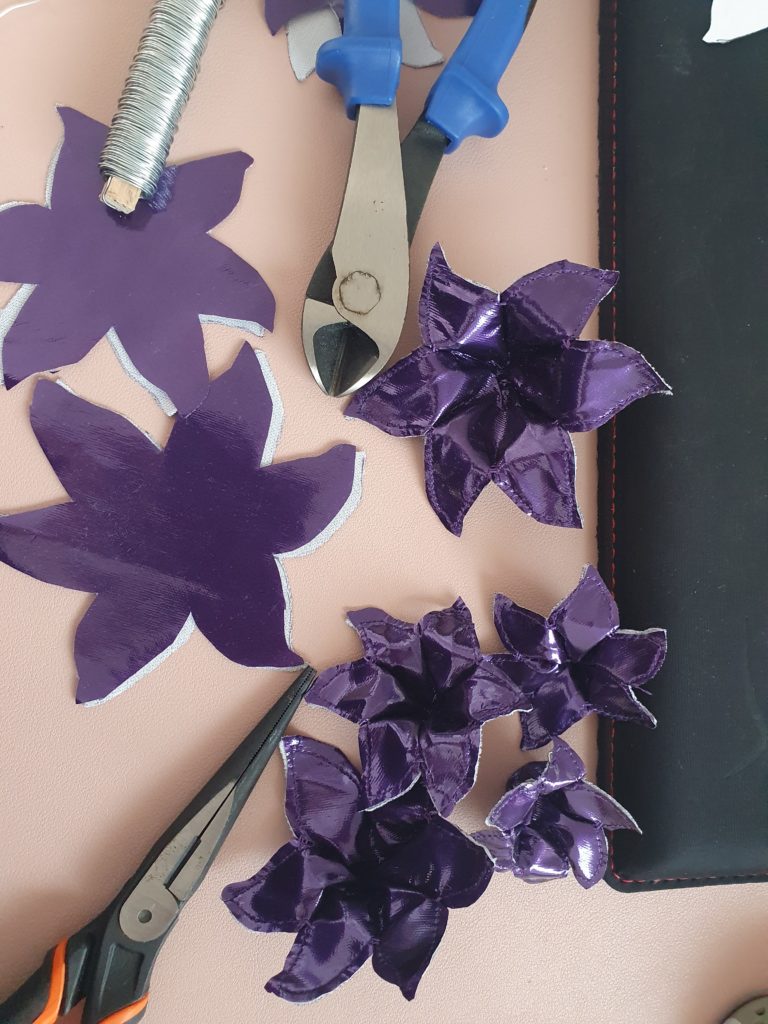 Final touches
When it came time to sew the lilies onto the corset, I added some pearls in the heart of each flower and secured them with transparent thread.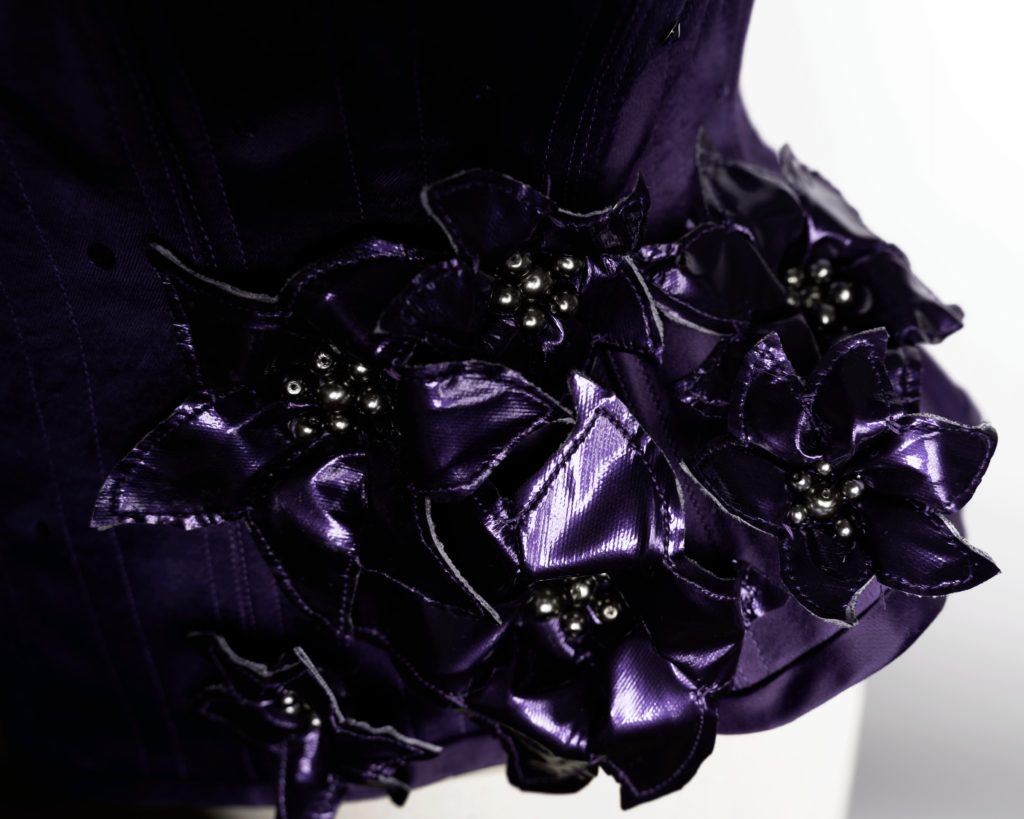 To finish the corset, I embellished it with beautiful purple Swarovski crystals. I love working on small details like that, and I think it really elevates the overall look of the piece.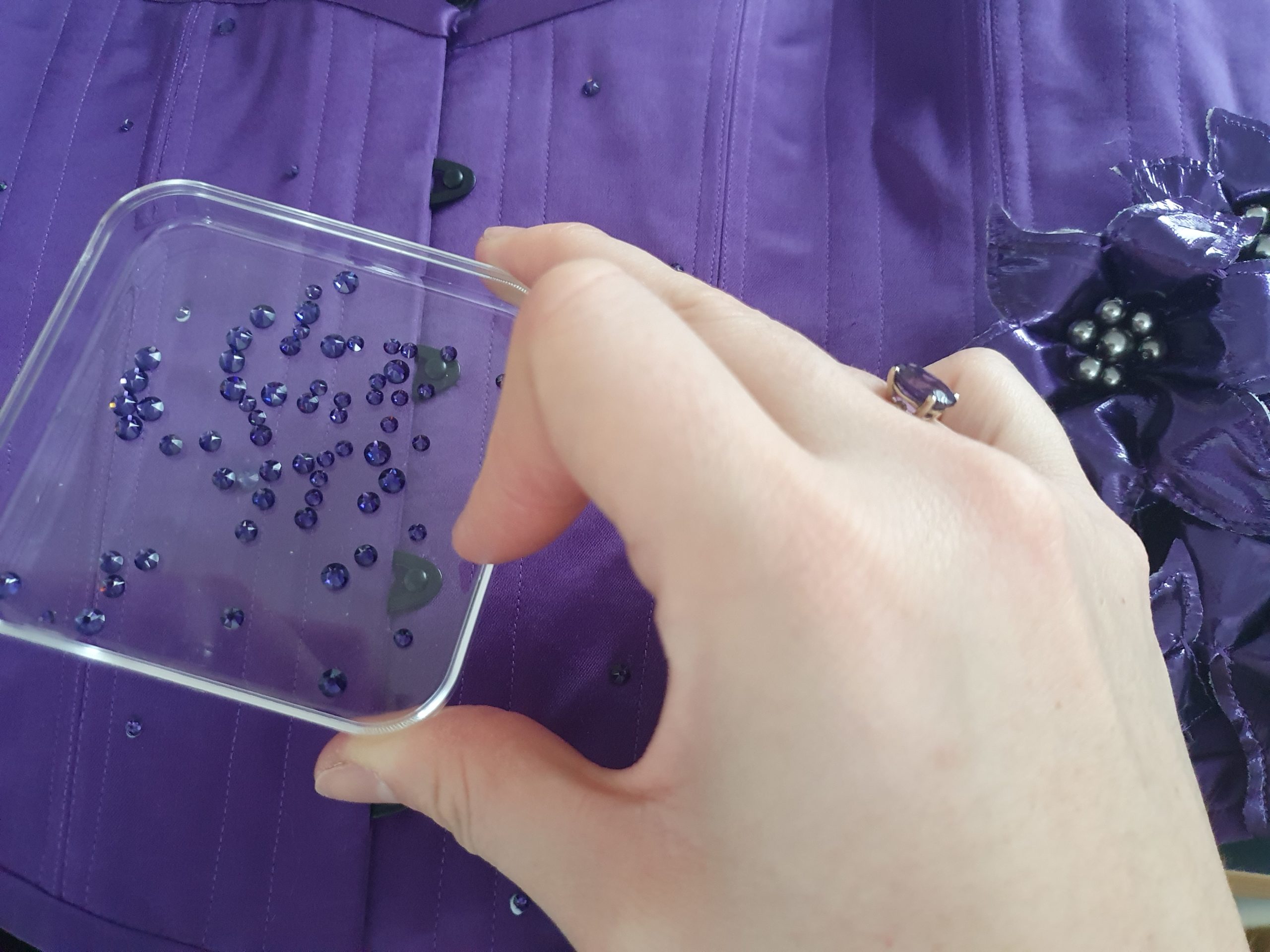 Here are some photos of the final corset, and of course, the first look that Josefien created with it. I love love love the result, and I think she looks absolutely stunning in it. Josefien is such a talented and gorgeous woman, and I feel so lucky to have had the opportunity to collaborate with her on this piece.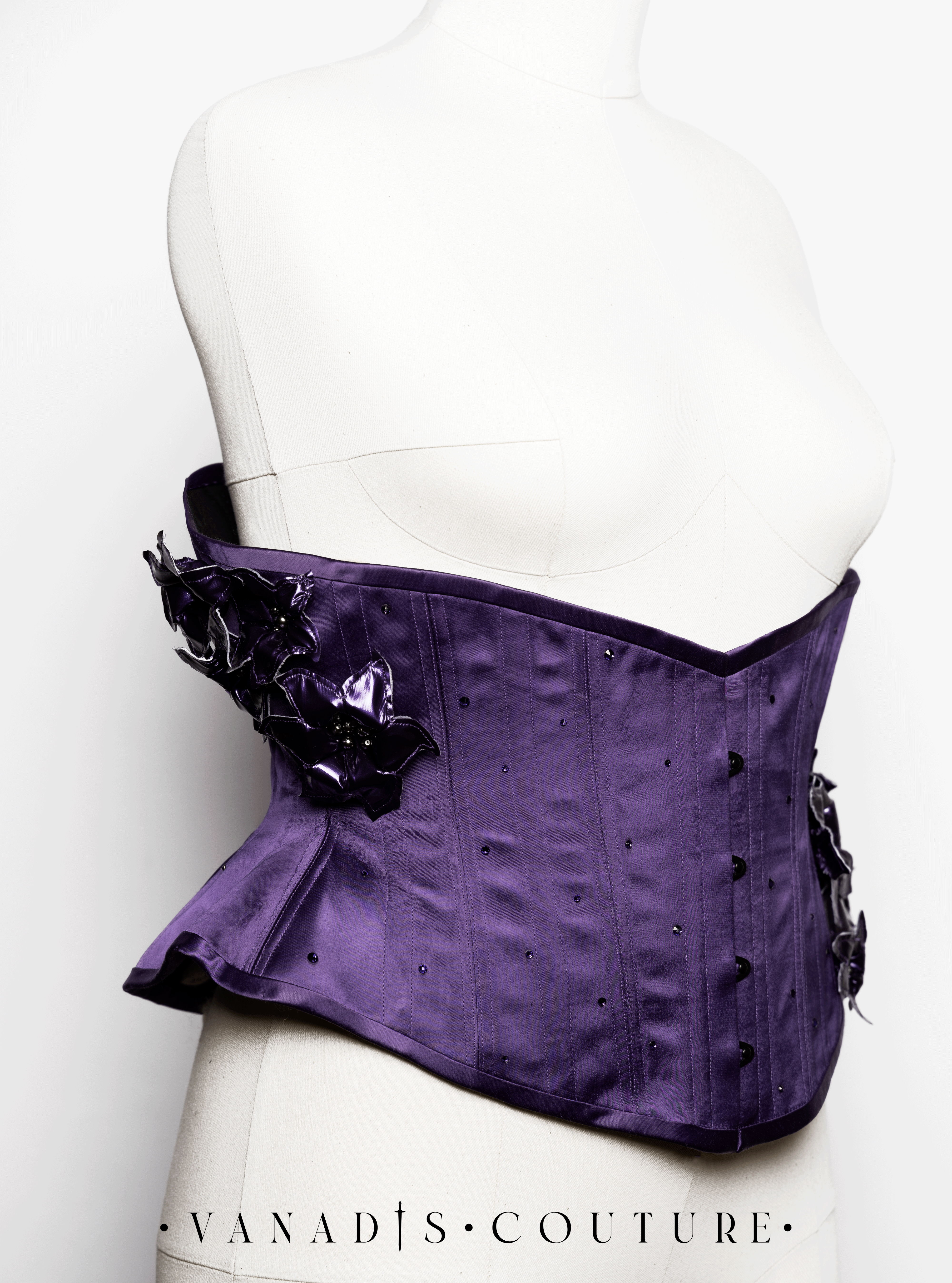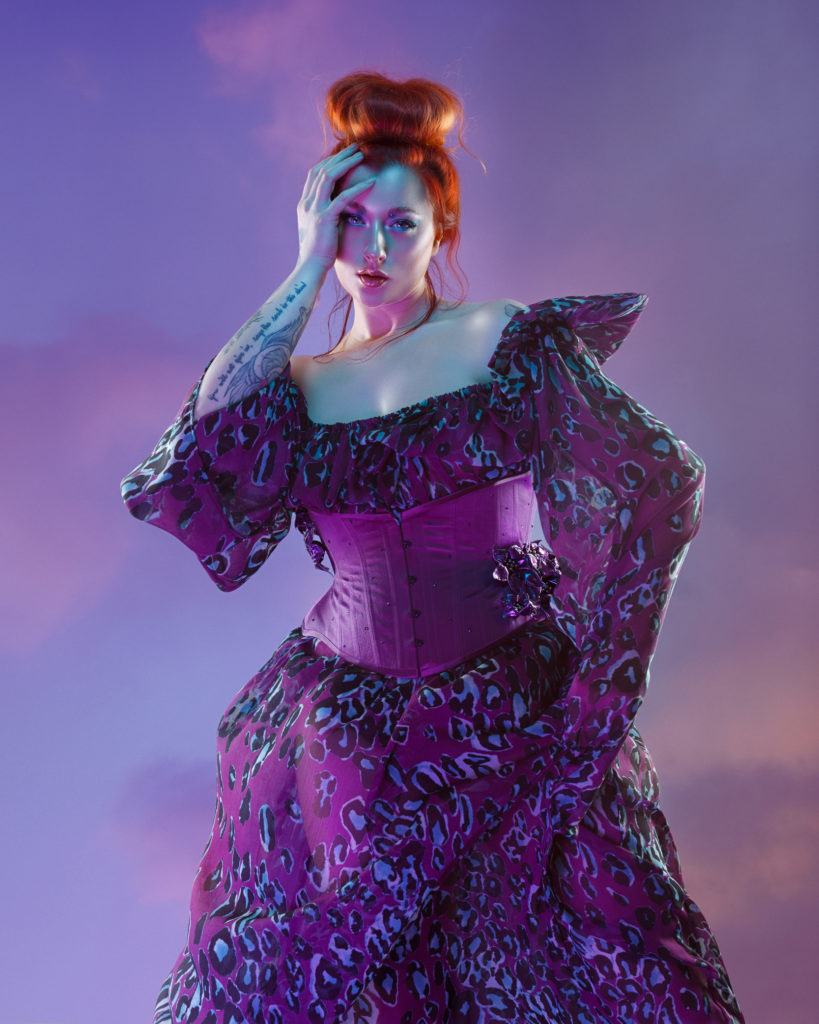 I'd love to hear your thoughts on this corset and if you'd like to know when I release blogs like this, please sign up to my newsletter.