Your new Vanadis Couture corset should fit you well from the get-go. Your new corset should lace to a gap of 2-3″, with the ribs and hips just flush against the sides of your body, and a comfortable compression at the waist.
If you wear your corset with a too-tight gap at the beginning, it will encourage an unflattering bulge below your waist. Your goal is to make your waist more pliable over the time, but also to support your body.
If your wear your corset with a too-wide gap instead, it will strain the bones at the back of the corset and can cause them to twist in their channels or wrap the fabric.
Of course, when you first receive your new corset, it might not feel that comfortable to wear it at the standard 2″ lacing gap, especially if your are a first-time corset wearer. The goal here is to train your body to gently understand the reduction and new distribution of the flesh. With your body heat, the fibers of the fabric will relax over time and mold around your body shape. You will see your corset becomes more pliable.
The easiest process to break in your new Vanadis Couture corset is to simply lace your corset as tight as you find comfortable at the first wear. Leave it as long as you can and do it as often as it is possible and practical for you. No need to overlace your corset, just trust the process. Patience is part of the whole corset experience, first you wait for your perfectly made to measure corset, then you have to mold it to your unique body shape. I find it really interesting to see how your experience can change over time.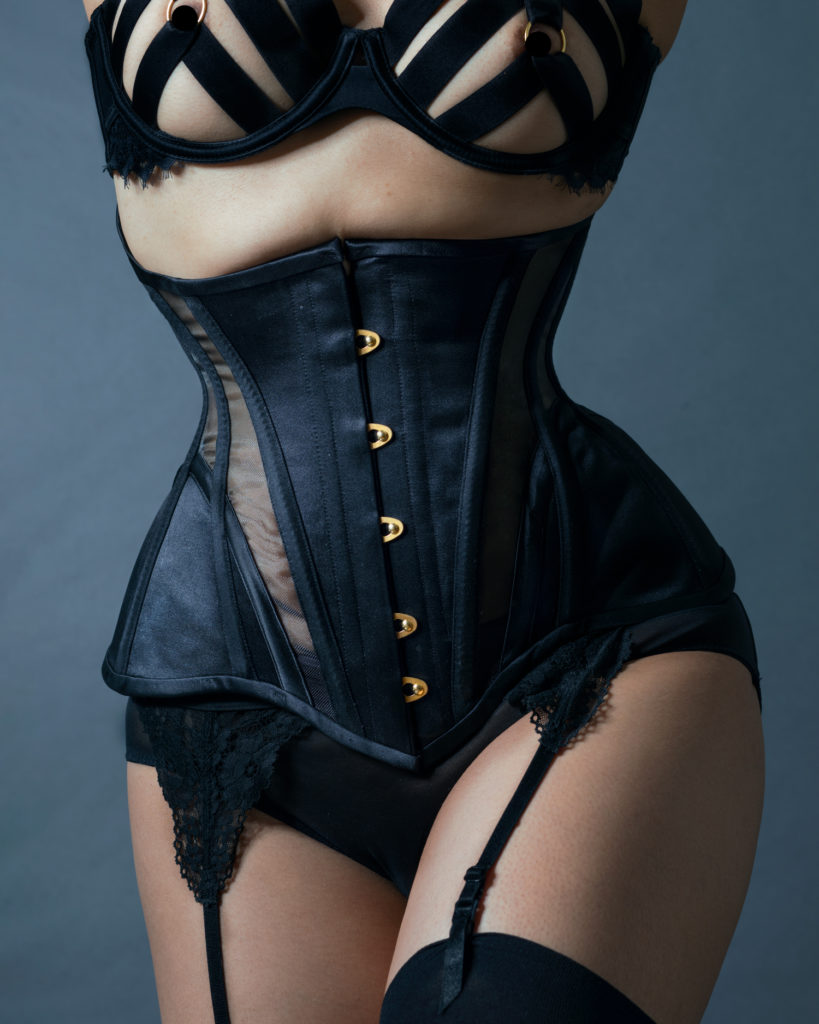 With patience, love and care, your corset will become your new ally.

Kindly keep in mind that breaking in a corset should not be the mechanism that makes it fit. Breaking in a corset makes it more comfortable to wear, especially for longer periods of time.