Hey there, fellow lingerie and corset enthusiasts!
Today, I'm excited to share a unique glimpse into the craftsmanship here at Vanadis Couture. We're going to take a closer look at the process behind creating the Riding Corset you were all able to see worn by Threnody in Velvet.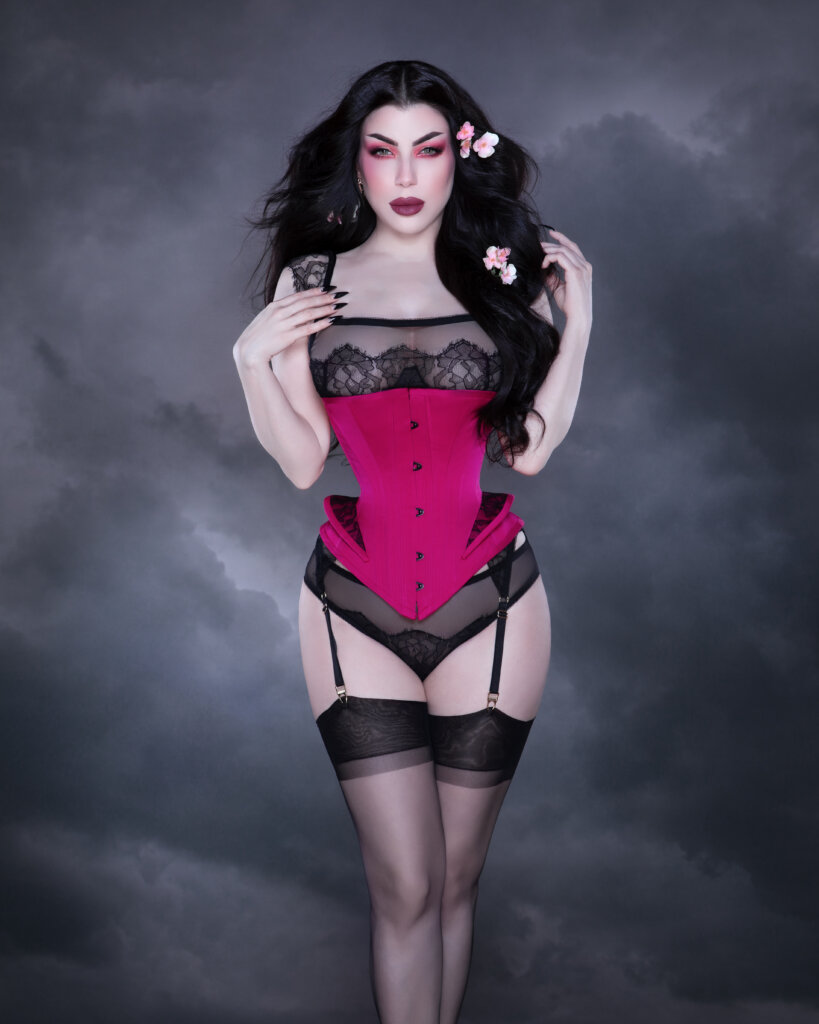 As I am sure you all know by now, every piece at Vanadis Couture is a celebration of the beauty and strength of women. This time, our journey led us to collaborate with the iconic Morgana, also known as Threnody in Velvet.
As I created the corset, I filmed the process so you can get an idea of the magic that is happening in my atelier to create such a piece. I'm sharing this video with you because it's more than just a peek behind the scenes; it's an opportunity to appreciate the artistry behind every piece I create.
The Riding Corset is a unique piece made uniquely for Morgana. It's a bold fuchsia corset designed to complement one of my newest lingerie ensemble, Kára. I've added hip fins adorned with the same captivating black Chantilly lace featured in the Kára designs, creating a captivating contrast. The corset is based on a modernized antique pattern.
Morgana's reputation precedes her, and for a good reason. Her mastery in both modeling and photography brings this ensemble to life like no other. It's a celebration of femininity and strength, a vision that resonates deeply with Vanadis Couture.
I invite you to watch the video, immerse yourself in the craftsmanship, and appreciate the transformation of fabric into the final piece. I hope you find inspiration and a deeper connection to my brand through this content. Please let me know if this is something you would like to see more in the near future.

Thank you for being part of the Vanadis Couture community.
With love,
Léa