A recent talk with a friend (Aurélie if you pass by :*) inspired me this new article to help you understand how to choose the right size for your corset.
When you live, think, dream, work with corset day after day, you know how to deal with the size. But like everyone else I had to understand and learn to decrypt the barbaric language of the wonderful world of corset ! Follow me then !
First of all you will essentially find sizes in inches and not in centimeters. The inch is a length unit from the Middle Ages which is equivalent to 2,54 cm. Its symbol is: ' '.
So when you see corset sizes, you read 18 ", 20", 22 ", etc … These values ​​have correspondences in centimeters. You can either use the converter at the end of this article, or most of the time you have correspondence written in the description of the corset (this is the case for example for my corsets on sale).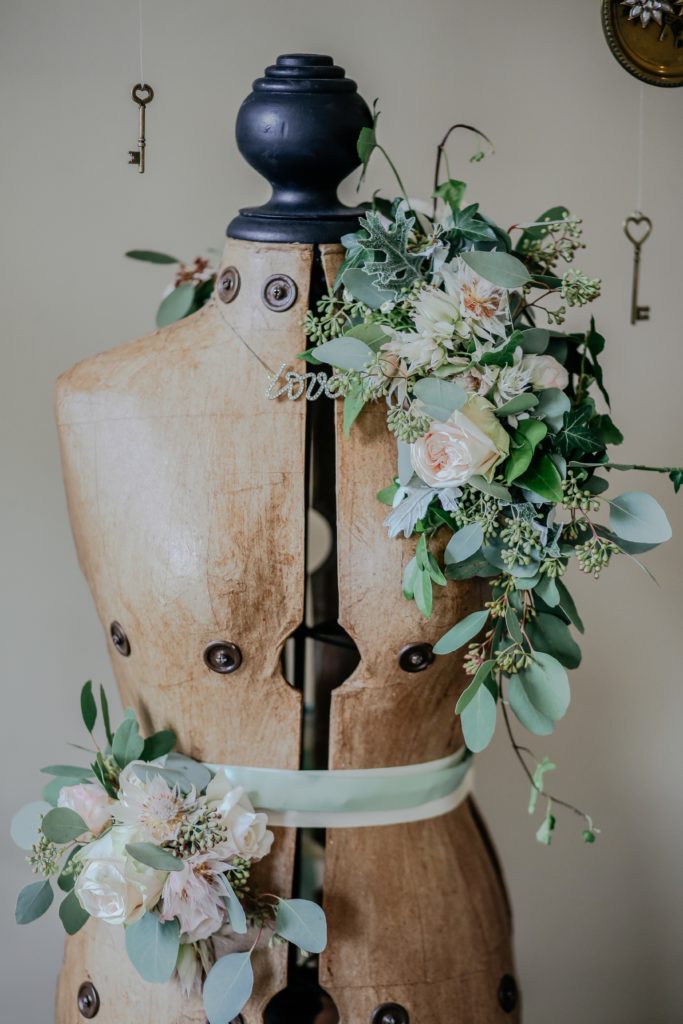 Now you have to take your measurements. For that I created a section Sizes with several detailed explanations to help you take your measurements. Then you need to:
note your measurements,
remove 10 cm (4″) to the size of your natural waist,
and finally remove 5 cm (2″) that corresponds to the gap between the laces on the back of the corset.
For example, if your waist is 66 cm (26″), to know your corset size, remove 10 cm, which is 56 cm (22″). This is your corseted waist. Then remove the 5 cm for lacing gap. Your corset size is 51 cm (20″).
The lacing gap at the back is always indicated.
I advise you to take the time to take your measurements and write them somewhere. This will allow you to choose your size more easily during your purchase.
Finally, I invite you to ask me any question regarding the choice of your corset size before placing your order.
I hope you will find this article helpfull 🙂