It took me 29 years to figure out who I am.
As I am writing this post, I am 33 years old. 4 years ago I moved to Finland with my husband and our beloved husky. 4 years ago I decided to live. I decided to be the real me.
For many years I had been hiding who I was, because I was scared of being rejected, because I was told I wasn't enough. I have a wonderful, loving and supporting family. But I was in a toxic relationship for 10 years. 10 years of being told I was nothing, I had no value, I was too fat, not beautiful enough. 10 years of suffering and self-doubting.
When I met my husband my life became beautiful again, light and even magical. We shared a dream, to live in Finland, sourrounded by lakes and forests. We made our dream come true. And if we were able to do so, so can everybody.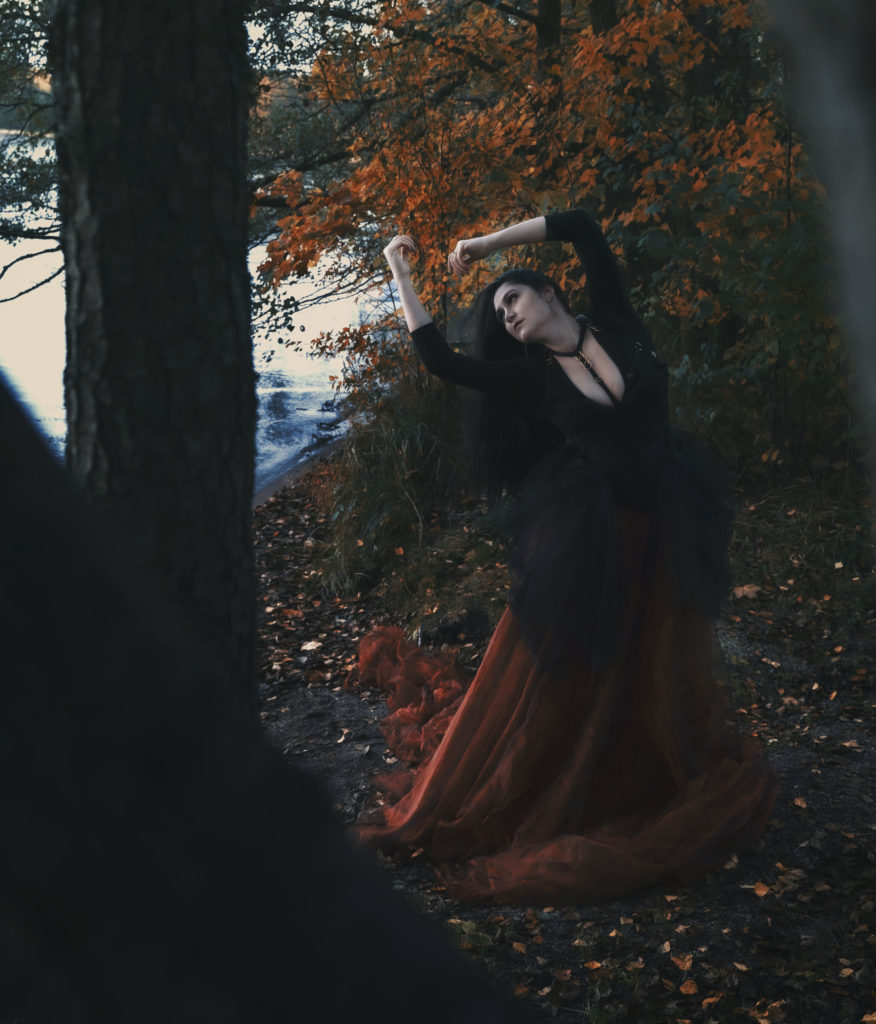 Moving to Finland was the opportunity of a new beginning to me. For so many years I couldn't find my place. For so many years I was feeling like I didn't fit anywhere. The truth is, I was doing it all wrong, because I had no self confidence at all.
I finally decided to let my true self speak, loudly and clearly. And here is what happened: I found myself again. I am an artist. All these years, my mind urged me to create, all these years I shut it down bacause I was too affraid of judgment.
When I started sewing, I immediately wanted to sew corsets. Of course at the beginning I was thinking, "just because I have always dreamed about making corsets doesn't mean I will be good at it, and am I even legit to do so?". I was wondering, as I didn't have the historical background of corsetry, if I was legit to start doing such garments.
Truth is, I see corsetry as a form of art. And art is my form of communication. So I create corsets that appears to my mind like evidences. Most of the time I have the vision when I am allowing my mind to be still, and then I have to make this vision comes to life.
If you've read my last post about my Nemesis corset you'll know what I am talking about. I will soon write another post about a new collaboration with an amazing photographer and model, and you'll see, the creation of this corset follows the same process.
What about you? Have you ever wonder about your form of communication ? I would love to hear from you. Until next time, take care.