Hello to everyone! Today I would like to explain to you how a corset is made. Corsets are complex and difficult to understand, so I invite you to the very private club of Initiates! Are you ready? Follow the guide and find out how a corset is made in most cases!
If creating a corset requires a particular technique, it also requires specific components.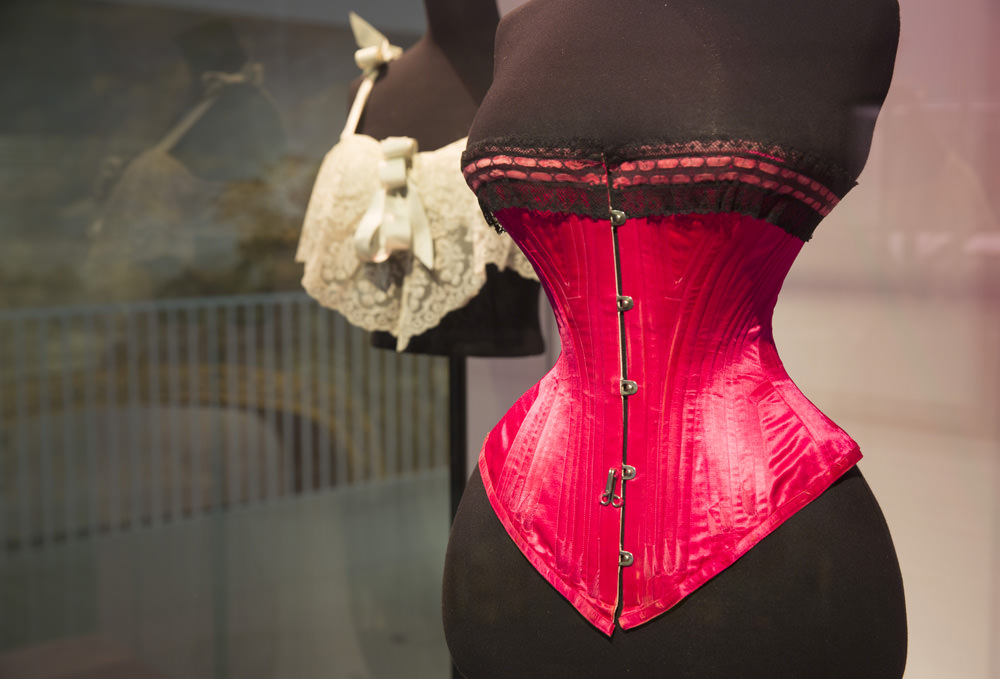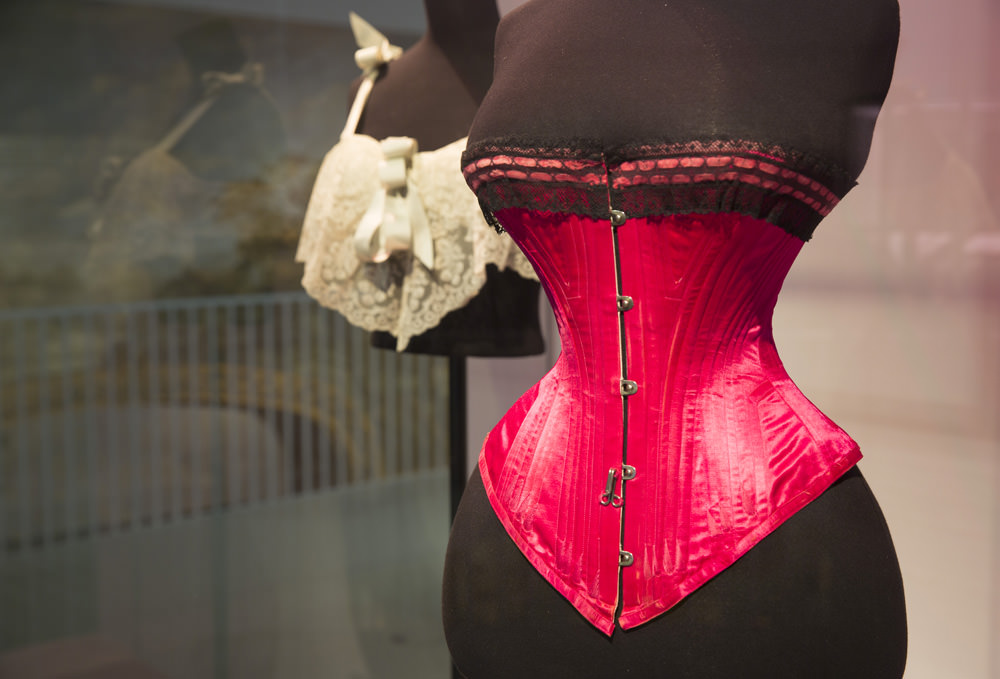 Hardware
Busk: used to close and open the corset at the front. The same steel busks were used in the 19th century, but these are now stainless and covered with plastic to avoid rust. It has become the classic form of closure of a corset. There are several types, like the spoon shape with a very wide and rounded bottom.
Bones: allow to maintain the vertical tension of a corset. The bones can be of different types: flat, spiral. Most of the time, in modern corsets, steel spiral bones are preferred because they allow the body to move naturally and do not take another shape. Flat and more rigid bones are used at the back of the corset to reinforce the part with the eyelets which will have to bear a lot of tension. For historical corsets, synthetic bones are more flexible. In modern corsetry one sculpts the body, whereas historical corsets seek support.
Eyelets: metal rings that reinforce the holes through which the lacing of the corset is threaded. There are several sizes and colors and require specific tools to insert them.
Construction
Panels: the corset consists in several panels sewn together. Most corsets are made of 6 or 7 panels each side.
Bone channel: very useful, these premade tubes are sewn to secure bones inside.
Bone channel, Julia Bremble corset

Black satin bias, Julia Bremble corset
Bias: a band of fabric that closes the top and bottom of the corset. We do not hem a corset due to thickness, instead, we sew a beautiful matching or contrasting bias to add a decorative touch.
The waist band: a sturdy tape (non-decorative ribbon) that reinforces the waist to minimize stretching.
The lacing area
"Bunny ears": the most popular way of lacing a corset that creates loops at the waist level, to provide greater leverage where it is most needed.
Modesty panel: an additional piece placed behind the lacing to cover the skin that appears at the back when lacing.
Fabrics
Coutil: a fabric designed specifically for corsetmaking, tightly woven with a minimum of stretch. There are various types of coutil, including the classic herringbone, spot broché, and brocades. Coutil can be used as a fashion fabric as well as a strength layer, or in a single-layer corset.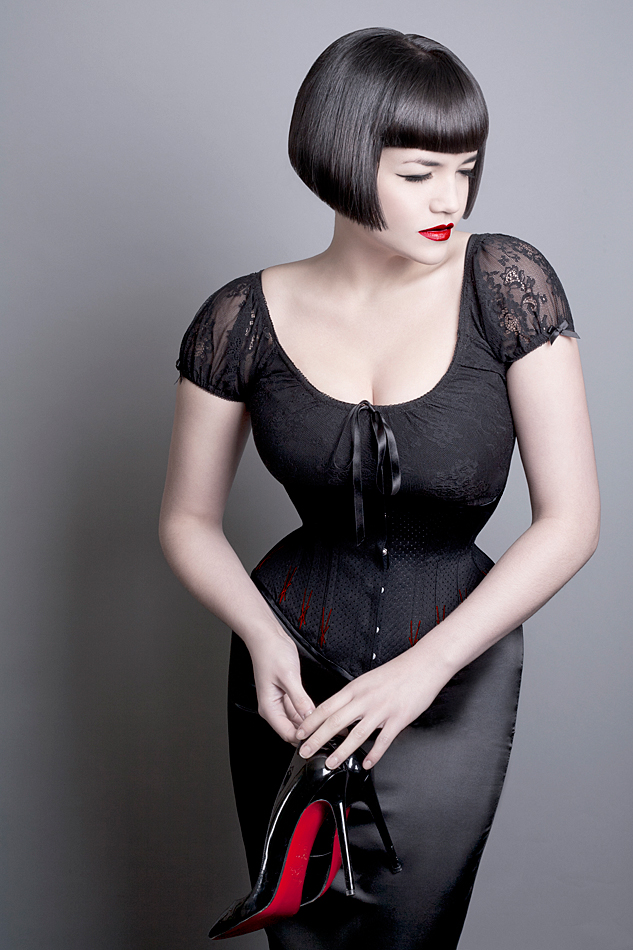 Fashion fabric: the outer fabric of a corset, which need not to be as strong as the inner layers. Fashion fabrics may be very sturdy or delicate and chosen purely for their aesthetic value, color, pattern or texture.
Lining: is the closest to the skin, that protects the strength layer from your body's oils and sweat.
I hope this article helped you to better understand what is a corset, please do not hesitate if you have questions or remarks!